Dean Sampano is a philanthropist, business expert, and successful entrepreneur, who believes in giving back. Dean has travelled to some of the world's poorest countries including, Ethiopia, Rwanda, Congo, Malawi, Mozambique and he has donated his money, his time, and expertise to improve orphan education and save lives. Dean is also regarded by many as one of Canada's top business coaches and when he is not volunteering, he teaches companies and their teams advanced courses in leadership, increasing client satisfaction, boosting sales, building client loyalty, and also how we can all live healthier, wealthier, and more fulfilling lives. Upon completion of this seminar, you and your people will feel intense motivation, massive self-confidence, and dozens of world-class skills to help maximize our potential, and enjoy greater success in our personal and professional lives.
'Dean Sampano's words could light a fire, who else can do that and quote Solomon and Archimedes too?'

Trevor Cole, Report on Business Magazine & The Globe and Mail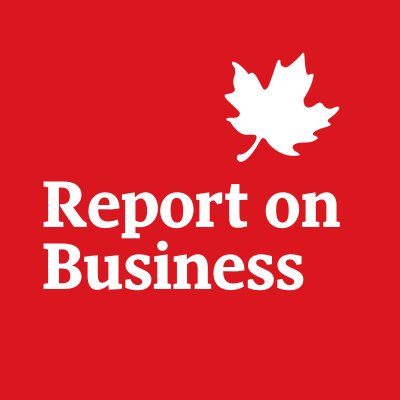 'I highly recommend Dean Sampano, his keynotes are very inspirational, thought-provoking and can move people to action.'

Don Walker, CEO - Chief Executive Officer, MAGNA, International Inc.

How To Build Rapport, Accelerate Trust & Connect With People
The 11 Keys To Build Trust and Greater Influence With Customers, Co-workers & Family.

Do you believe that our ability to build trust is the foundation of all great relationships and success? What if you and your people, could connect with people at an even deeper level? In this amazing keynote, Dean teaches us the essential skills to accelerate trust with people. He teaches us the science behind how we can quickly build greater rapport, create deeper connections, and increased our power to influence people. This powerful course helps us better understand people's emotional needs, and then it gives us the skills to adapt our approach and build deep loyalty. There is even a special section on how we can work effectively with difficult people. This course is an essential tool for leaders, business owners, salespeople, and even parents.
The Top 5 Reasons To Attend This Keynote
1. Dean gives us the 8 key skills to accelerate trust & deepen rapport with people.
2. Learn the latest science of strengthening our personal connection with people.
3. He shares the 5 keys to building stronger loyalty in our business and personal lives.
4. He shares the essential skills to earn greater personal influence with people.
5. Dean gives us the 11 strategies to build more rewarding relationships and increase our joy.
After this course, you and your people will possess dozens of skills to build greater trust, stronger connections, greater personal influence, increase income, and build more rewarding relationships with our customers, co-workers and family.
'Dean Sampano delivered an incredible speech on going the extra mile and the power of service and he got a standing ovation! We are so grateful to have experienced it!'

Jack Brown, Professor, Canadian Automotive Institute

'Dean Sampano's training has helped our sales team achieve another record year and
profits!'!'

Wyson Zhang, General Manager, Honda Toronto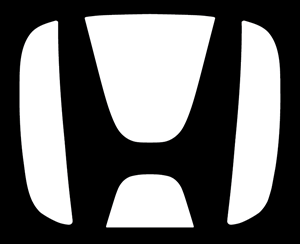 | | | | | |
| --- | --- | --- | --- | --- |
| | | | | |
| | | | | |
'I met Dean Sampano almost 7 years ago and his training has been a critical factor in my success from the start.'

Joseph Alshurafa, Account Manager, Lexus of Oakville

'I was a police officer for 26 years and have listened to many speakers over the years but Dean's training and philosophies truly Inspired me.'

Joe Miched, Police Detective, Toronto Canada (Retired!)
Recharging Leadership
The 21 Best Practices To Improve Your Leaders, Your Profits, Your People & You.

There is a massive difference between being a "manager" and being a Leader. Average managers only operate from a position of authority and rule people with threats and positional power. Studies have shown that this type of management, lowers morale, lowers production, lowers profits, and is doomed to fail. Great leadership does not rule by the power of authority. Great leaders are great because they have learned the interpersonal skills and power of personal influence. This advanced leadership-training program gives us an in-depth look at what makes the best leaders the best leaders. This course is ideally suited, for anyone that is responsible for leading people, or who wants to increase their ability to lead.
What Leaders Will Learn In This Course
1. It gives us an inside look at what employees emotionally want and need to be their best.
2. It shares real-life case studies on how the best companies improve employee engagement. 
3. It gives us the 5 keys to boosting job satisfaction & our team's morale.
4. It shares the 7 keys to transform our people from engagement to empowerment.
5. Dean gives us the 21 best practices to build a positive culture, boost productivity & profit.
If you deeply desire to elevate your company, your culture, and your people, this course will improve your leaders, improve your company and be a positive session that your leaders will remember and thank you for.
'Dean Sampano offers amazing leadership strategies to improve your people, your business and your life" His keynotes are truly amazing!'

Dr. Josh Binstock, 2 Time Canadian Olympian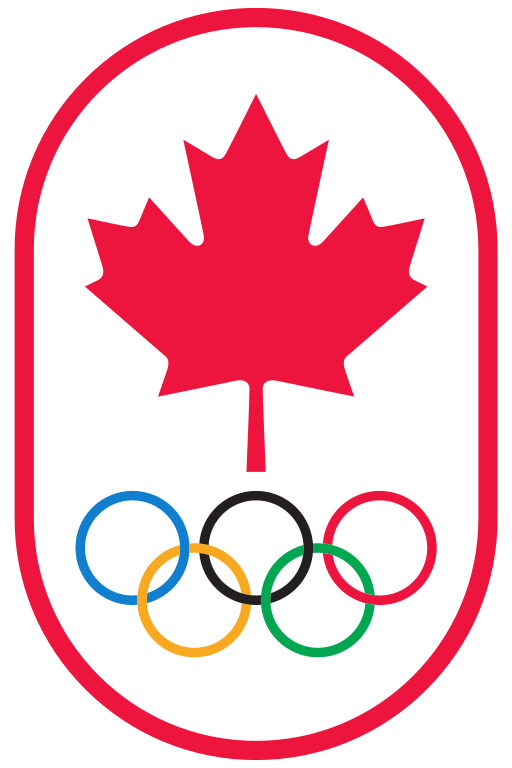 'We had great feedback from Dean's keynote at our year-end company event!'

Barry Shellenberg, President, Atlas Canada
| | | | | |
| --- | --- | --- | --- | --- |
| | | | | |
| | | | | |
'I thought I had seen it all but after attending Dean Dean Sampano's seminars he gave me skills that helped improve my life and I will never forget him.'

Shane Talabe, National Sales Trainer, Aurora Ontario
'Great speaker his keynotes are absolutely amazing!'

Russ Turner, Sales Manager, City Buick, General Motors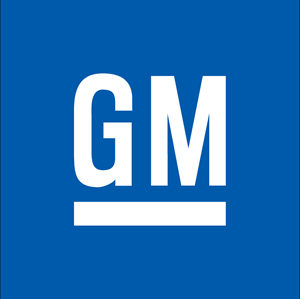 Building The Best You!
The 11 Best Strategies To Improve Our Self Esteem - Mental Health & Our Joy.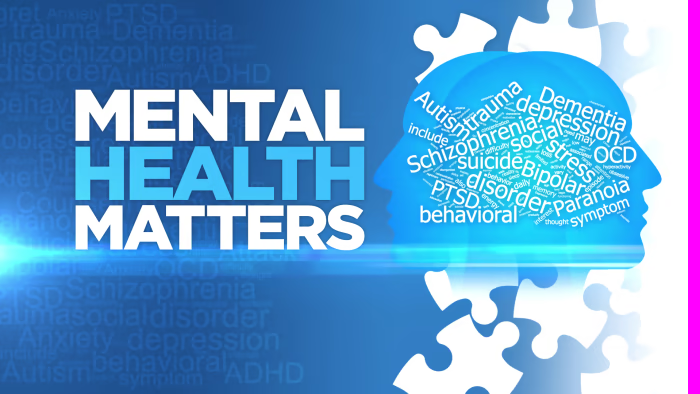 Do you believe that a person's mental health affects every area of their life? The latest studies show that employees are suffering in record numbers from anxiety and depression and this is weakening companies, and it is destroying families. The pressure of today's world can slowly begin to wear down and erode our self-worth, hurt our self-esteem and destroy our potential. This wonderful course uses an amazing blend of powerful stories and mental health strategies to help us re-picture ourselves from a new and positive perspective. This course gives us the 11 essential strategies to help us recharge our self-esteem, rebuild our self-confidence, and give you and your people the strategies to improve our mental wellness, and help improve our joy.
The Courses Benefits & 5 Valuable Takeaways
1. The course shares the 5 best practices to maintain a healthy frame of mind.
2. He gives us the 7 keys to lifting our self-esteem & self-confidence.
3. He shares the 9 keys to mentally lifting our energy & empower our spirit.
4. He gives us the 4 essential tools to better balance work & play.
5. Dean shares with us the 11 key strategies to experience greater fulfillment in life!
'Dean offers terrific advice and specific strategies on how we can all live happier lives. He is an incredible speaker.'

Dr. Neeti Singh, MD. P.Eng & Psychotherapist.
'One of the best keynote speakers I have ever heard.'

Jay Stiles, Sales Manager, Mercedes Benz Canada

| | | | | |
| --- | --- | --- | --- | --- |
| | | | | |
| | | | | |
'Dean Sampano truly is a gifted speaker who has been a major contributor to our motivational and coaching workshops and possesses a wealth of knowledge leadership but best of all, he lives it in his every word and action.'

Dr. Moses Simuyemba, Chief Executive Officer, Cornerstone Executive & Life Coaching
'Dean Sampano is my favorite motivational speaker. Without Dean, I would not be successful in my career!'

Norman Chung, Successful Entrepreneur, Toronto Canada
Peak Performance & Rising To Our Potential
The 21 Keys To Overcoming Challenges & Achieving Goals

Has life ever knocked you down? Have you ever gone through a divorce, bankruptcy, the death of a family member, experienced failure, or even chronic pain? These are just a few of the setbacks we will all face in our lifetime. The question is, do you or your people have any professional training to rapidly, and effectively bounce back from these challenges? Do you have a list of proven strategies to adapt, evolve and get stronger? Well, this amazing keynote teaches people the essential steps to deal more effectively with crises and how to come-back to be even better. In this course, Dean shares with us the 10 greatest comebacks in human history, and he gives us the 21 science-back skills to help us get back up and try again. Dean shares the secrets of how top performers, gold medalists, and even world-champions overcome the odds and become their best.
A Summary of What Your People Will Learn
1. The 4 mental steps to help us stay calm when life gets tough or things go very wrong.
2. He shares the 7 strategies for how top performers maintain peak performance & flow.
3. He shares the 3 keys to strengthening our resiliency when the pressure feels intense.
4. He shares the 6 top scientific steps to get back up when life knocks us down.
5. Dean gives us the 21 keys to perform at our very best in our personal & professional lives.
This course will make you and your people, feel a sense of improved focus, increased resiliency, incredible energy, and gain peak performance skills to improve your entire life.
'Dean Sampano has been training our staff at both of our companies for more than 10 years and his keynotes and courses have played a critical role in our amazing growth and success.'

Stacey Ison, President. Honda Toronto & Toronto KIA
'Without a doubt, Dean Sampano is the best speaker we have ever had! He has helped move my company from the bottom to the top!'

The Late Great Steve Nash, General Manager, The New Road Group, Toronto Canada

'Real Skills that really work. I am a big believer in Dean's training.'

Steve Bell, President, AutoSearch Consulting Inc
'For the last 23 years, Dean Sampano has been responsible for training my team. With his help, I have doubled my bottom line. Then he eventually help me sell my company! Dean is Incredible!'
Greg Johnston, President, Kerv Johnson Inc

About Dean Sampano
Today when Dean is not volunteering around the world, he still provides keynote speaking and consulting for some of the country's most respected organizations. Dean has completed his studies in Narrative Therapy and earned a Master's Level in Cognitive Behavior Therapy from the renowned Hincks-Dellcrest Institute, now called the Sick-kids Mental Health Institute. In 1991, Dean was selected to become the lead corporate trainer for the prestigious General Motors Dealer Group. Dean taught business negotiation, sales process, peak-performance, and advanced leadership. A few years later Dean founded Mass Consultants Canada and grew it into one of Canada's premier leadership and sales training companies. In 2008, he began acquiring ownership interests in Cambridge KIA Motors, Oakville KIA Motors, and later founded DMI Technologies. Over the next few years, Dean helped transform these struggling companies into very profitable businesses, and in 2013; he sold all of his business interests to pursue his passion for volunteering and serving others.
Over the last 20 years, Dean has helped thousands of people improve their personal and professional lives. His powerful speaking style gives us a sense of stronger hope, greater confidence, and he gives us a long list of skills and strategies to discover our greatest potential in our careers.. Dean's life changing seminars and keynotes will transform your mind, and improve your entire life.
What People Say About Dean's Keynotes.

Over 500 Successful Events!
NORTH AMERICA · EUROPE · MIDDLE EAST · ASIA
If you and your team want to attend one of Dean Sampano's life-changing training seminars, please call our office to reserve your dates and number of seats.
If you are in charge of planning the company meeting or if you are a booking agent, and you want a speaker who is memorable, motivating, and credible, call our office to find out how you can have Dean Sampano speak at your next event. It will be a day your people will thank you for and remember for years to come.
"Feel Free To Call Me And Let's Talk About How We Can Make Your Event Extra Special." Dean Sampano
Corporate Enquiries & Agents Books & For Any Questions, Please call: 416.830.0965
Email Inquiries (
Click Here
)